Think a new way.
We ask the questions that lead to transformation and fulfillment in the workplace by promoting action and unlocking potential. We partner with corporate leaders to shift old thought patterns and help unlock new and better ways of thinking.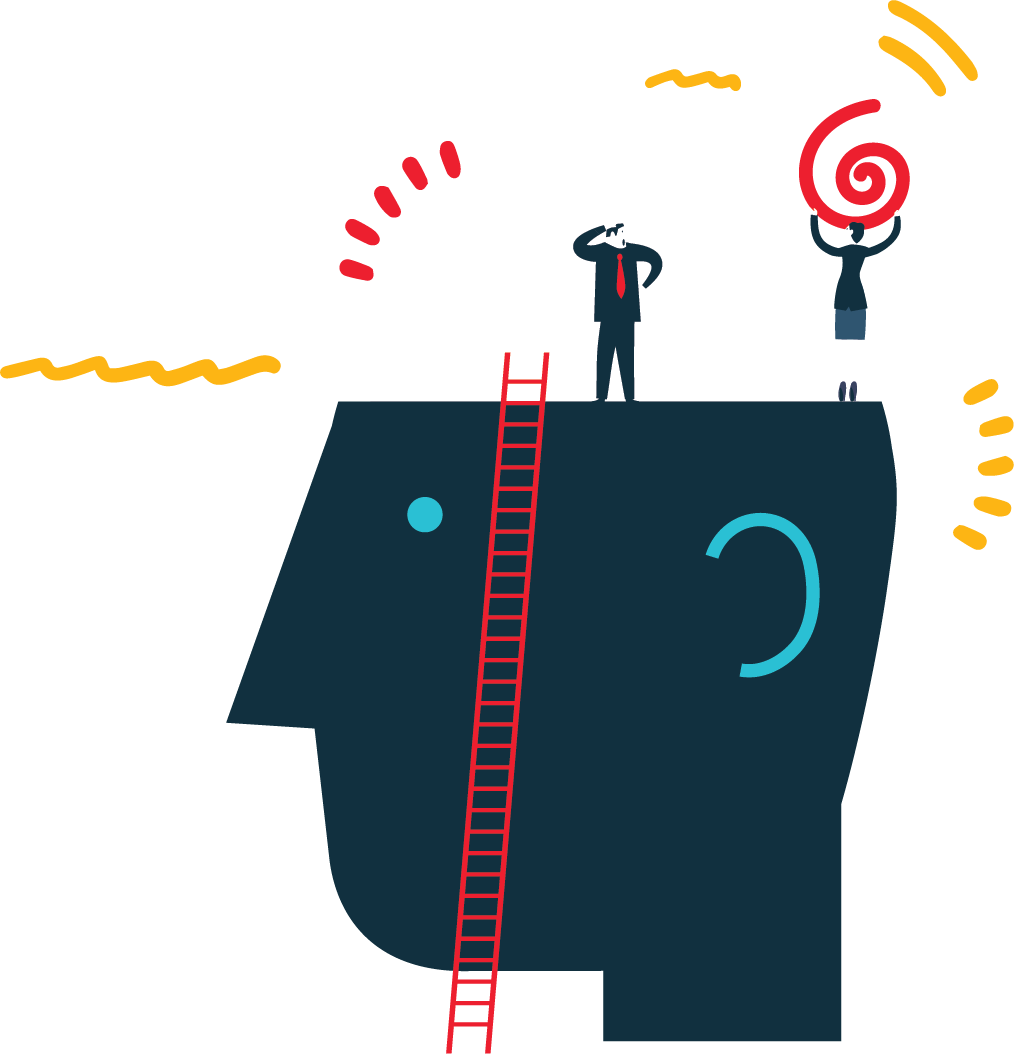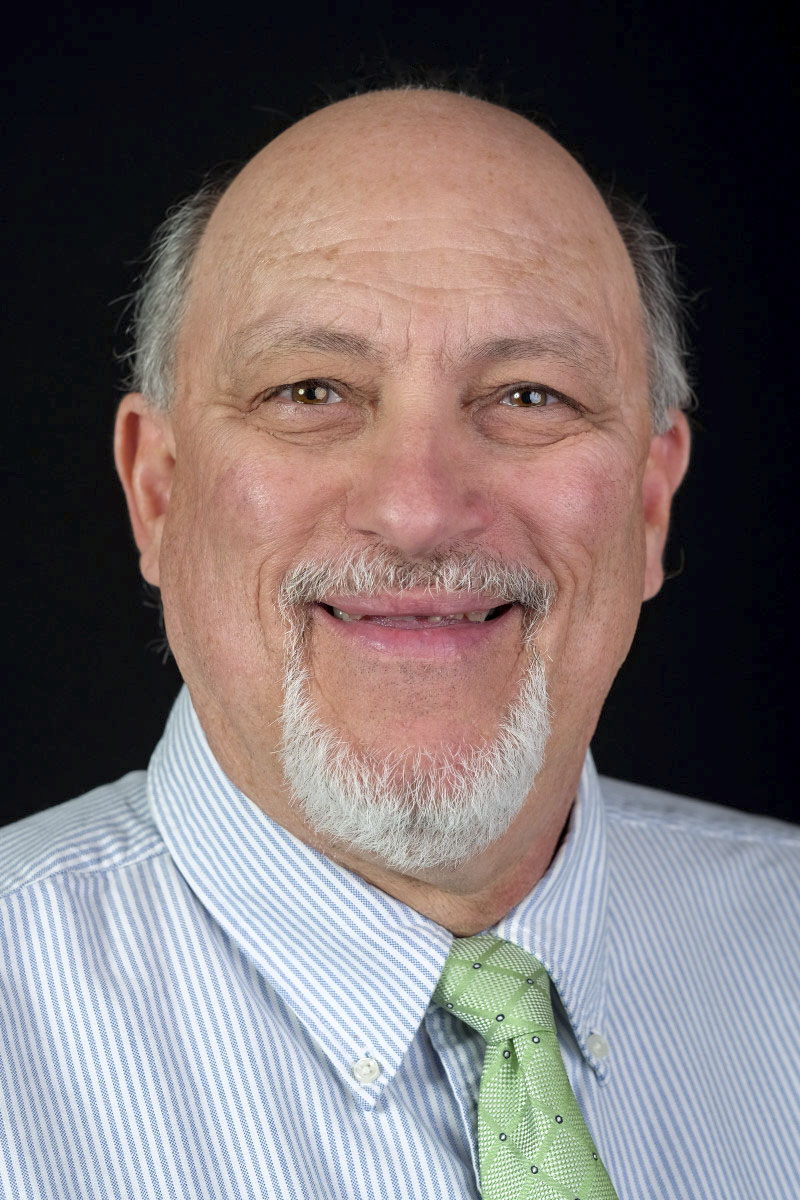 Being a corporate manager or business owner, there are too many people depending on your leadership for you to feel unclear about your next steps. It can be difficult to manage growth, strategy, and determine what path to take when you're up against making tough (and often unpopular) decisions, establishing the right pace for organizational change, and finding the time to do it all.
This is why we partner with folks like you—corporate decision makers and HR directors. We built our reputation on asking the right questions, the ones that lead to personal and professional transformation in 1:1, team, and large group settings. Our clients report experiencing increased clarity and productivity, more cohesive and effective leadership teams, even a thriving and enjoyable workplace!
Our Founder, Tim Matacio, began his professional career asking questions as an attorney in the suburbs of Chicago. After fulfilling his dream of coaching high school tennis (for an incredible 20 seasons!) Tim began executive coaching in 1995 and has delivered coaching, courses and workshops for companies from sole proprietorships to multinational corporations such as Johnson and Johnson.
Tim is a compelling speaker and seminar leader, former President of the International Coach Federation-Nebraska, and an award-winning columnist for the Milwaukee Journal-Sentinel. He is at the forefront of studying elements of play and the impact they have in the workplace. Using the theory of PLORK with his clients, Tim has uncovered simple ways to increase employee engagement, retention, and rediscover joy in the workplace.

VAMOS offers a variety of interactive, virtual experiences.
Topics we include:
1. How to Thrive in a VUCA world
2. Employee Engagement
3. Leadership Development
4. Talent Development & Performance Management
5. Cultural Transformation

At VAMOS, we have been partnering with and promoting Visionary growth for over 25 years. We provide impactful coaching for clients from start-ups to VP level positions in multinational corporations. We offer Executive and Group coaching to develop high-potentials, improve cultural alignment, leverage your team's full potential, and rediscover joy at work. We also specialize in Team Coaching for specific projects or departments.
Our approach is centered on asking the right questions and facilitating transformation. We awaken dormant desires and are a catalyst for breakthroughs in all areas of our client's lives.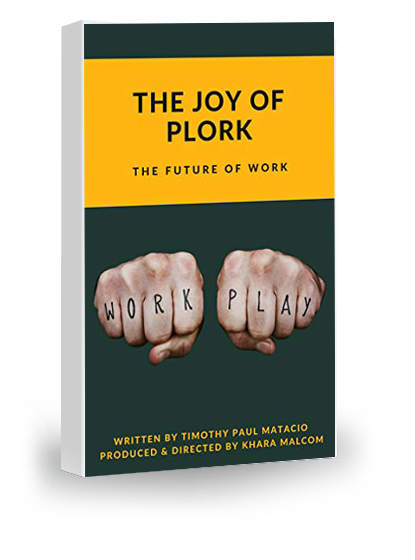 Order Tim's Book
"The Joy of Plork"
In Tim Matacio's new book, he uncovers simple ways to completely transform the workplace and it all begins with play.
Can you imagine a world where everyone truly enjoyed their work? What a wonderfully joyful and impactful world that would be. When we incorporate play into our work, we open the ability to truly experience joy and transformational change.
Everybody knows how to play. It's instinctual and hard wired in each of us at birth. When it comes to work, skills have to be taught. We're told to arrive early, stay late, don't go home until the job is done. The preferred work ethic, the culture, the necessary skill set, we had to learn those things. Yet, we never had to learn how to play.
Plork is a relatively new word that draws from play and work. As Corita Kent wrote in the book Learning by Heart, we need a concept that brings together the best of work and play as one responsible act, one which is necessary for the advancement of humanity. It combines the innate ability that we were born with (play) with the education we received (work). 
Often, when we learn how to work, we forget how to play. Matacio believes that's a tragedy. In forgetting how to play, we lose our access to joy. Incorporating elements of play is vital to creating a culture of success and high performance in the workplace as well as a way to help cope with daily stresses, Matacio says.
The Joy of Plork will change the way you approach work and life, it will alter the lives of those you lead and work with, with those that you serve. Once we understand Plork, we can embrace our joy once again.